---
The Shaolin Institute is the only private institute in the U.S. with programs in Shaolin Chan, Internal and External Kung Fu, Natural Healing and Chinese Cultural Studies, with over 25,000 combined sq. ft. of training facilities. The Institute's history began with its first location opened in Mobile, AL in 1999, later expanded to New Orleans, LA (2004) and then to Atlanta, GA (2008).
The Shaolin Institute was incepted by Grandmaster Shi DeRu to share Shaolin wisdoms in healing, martial arts and a healthier life style. Shifu DeRu is a 31st generation Shaolin Grandmaster.  He is one of the two most well-known disciples of the Shaolin Temple's late abbot, Great Master Su Xi.
The Shaolin Institute is committed to spreading original Shaolin wisdom, passed down from generation to generation for over 1,500 years.  Curriculums are derived from the ancient teachings of the Shaolin Temple in China.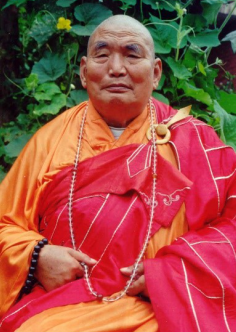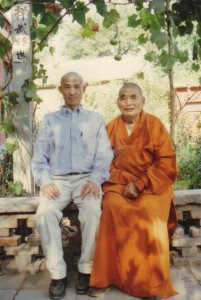 The wisdom of Chan, Confucianism, Taoism and the discipline of traditional Kung Fu are taught through age-appropriate curriculums; including: Shaolin Chan (Zen) Culture, Shaolin Kung Fu, Tai Chi, Qi Gong, Zen-Tai Gong for natural healing, Chan (Zen) philosophy, meditation, Sanshou/Sanda (kickboxing), Qin Na (grappling), Shuaijiao (wrestling) and Shaolin Chan nutrition. The instructors at each campus are committed to life-long learning under the direction of Grandmaster DeRu.
Another core principle of the Institute is to help students cultivate freedom of the mind.  Students learn the art and culture of Shaolin: mind-body high consciousness, self-defense skills, perseverance, awareness, focus, character, problem solving skills, leadership training, self-discipline, self-control, Chan (Zen) culture and lifestyle, and indomitable spirit.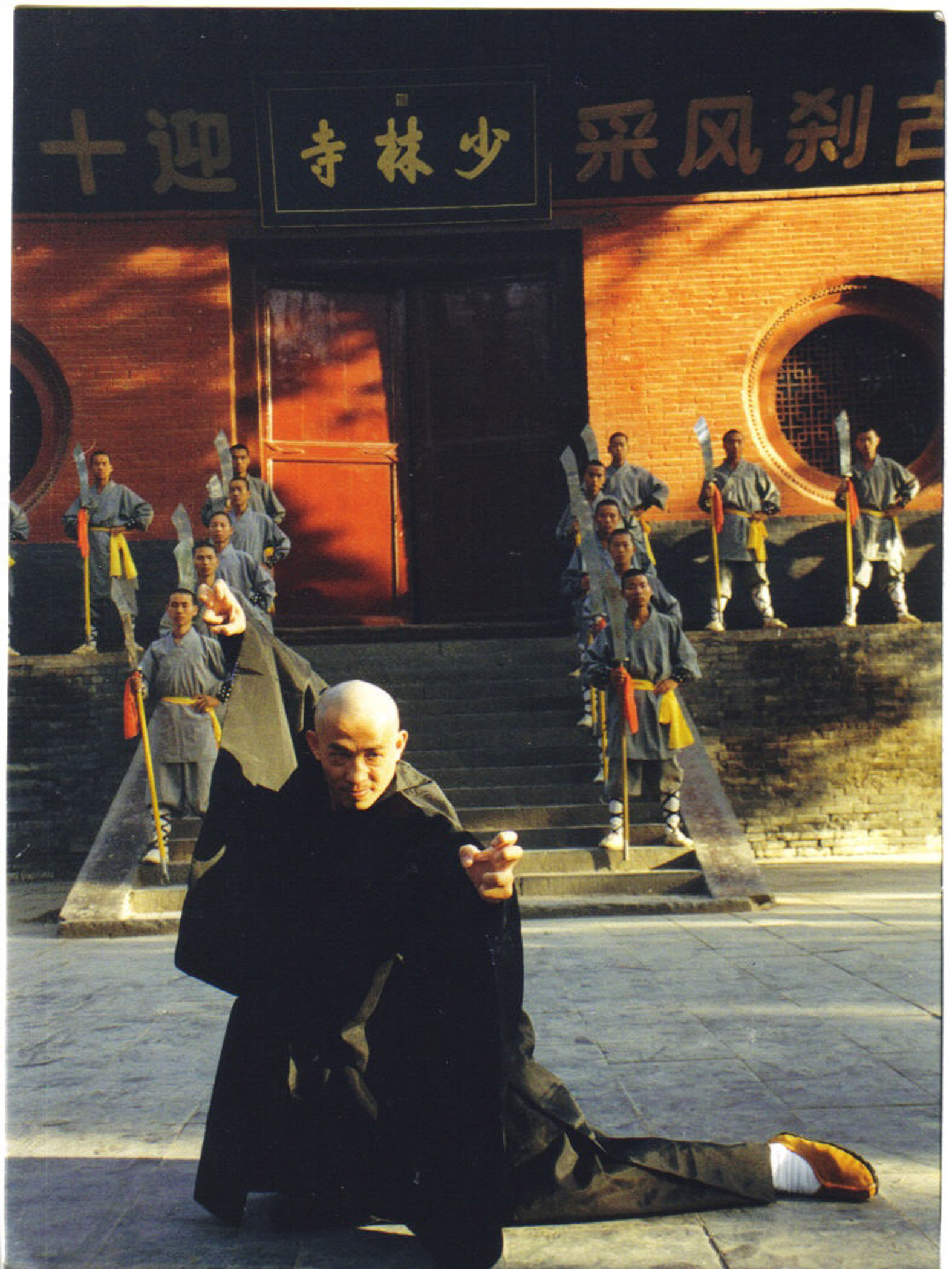 Liu Xiangyang, who goes by his Shaolin disciple name DeRu, is a senior student of Shaolin Chan-Wu-Yi (Zen, martial arts and medicine) and a mentor to hundreds of Shaolin and Tai Chi students, as well as natural health advocators. He is one of the two most well-known disciples of SuXi, who was a great spiritual leader and 30th generation Grandmaster, chief monk, and former deputy abbot monk of the famous Shaolin Temple in China.
DeRu is one of the earliest Shaolin pioneers who entered the U.S., spreading Chan, natural healing, Shaolin Kung Fu and Tai Chi Kung Fu in the United States and around globe.  He is known as the "Father of American Sanda".  In addition, DeRu is known for having spread Chinese martial arts, traditional Chinese medicine and self-healing for nearly 30 years, while teaching the arts to students and disciples throughout the United States and around the world.
Shifu (Grandmaster) DeRu began his teachings in the US in 1987 at the University of Mobile and later continued his teachings at the University of South Alabama in 1989. In 1999, the Shaolin Institute was officially established in Mobile, AL.
From his original group of students, Grandmaster DeRu produced a national Wu Shu champion, an all-around international youth Kung Fu champion, as well as a national Master Tai Chi champion, who represented the U.S. in the World Tai Chi Conference in Southern China.  He has trained champion fighters in Sanshou/Sanda (Chinese kickboxing) such as Cung Le, Patrick Barry, and Wael Karika Muhammed.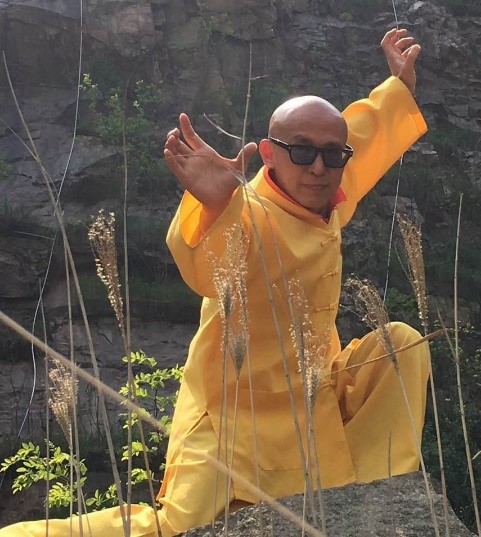 From the early 1990s to early 2000s, he served as Head Coach of the U.S. National Sanshou (Sanda) team, and as the Sanshou competition Chief Referee.  Under his guidance the team medaled in international martial arts competitions and the World Wu Shu Championships.
DeRu has served as Chairman of the Sanda Technical Committee of the Pan American Wu Shu Federation, one of the four federations of the International Wu Shu Federation, for over 20 years. He has trained more than a hundred disciples who have won International Championships, and 5 world champions including Cung Le and Patrick Barry. In addition to his years training in Chan, martial arts and natural healing, DeRu furthered his education in traditional Chinese medicine at the School of Traditional Chinese Medicine of Wu Shu, where he worked as an intern physician at the #1 People's Hospital in the 1970s.
Additionally, he received a five-year undergraduate diploma in Foreign Languages from Anhui Normal University in Wuhu, Anhui Province, China in the early 1980s, a B.A. degree in English from University of Mobile in Alabama in the late 1980s, and an M.S. degree in Exercise Physiology from the University of South Alabama in the early 1990s.
Besides his background in martial arts, DeRu also experience in study and research in health care and self-nurtured healing, traditional Chinese medicine and meditation. He has helped many patients with advanced stage 4 cancer to recover their health and well-being. His research paper was presented and displayed at the World Experiential Biology Conference in Atlanta in 1991. His mind-body medicine research is one of the first papers recognized by the mainstream U.S. medical community. The abstract was published on FASEB Conference Journal, Special Edition, in 1991.
He has delivered numerous speeches and presentations in the United States to schools, police academies, the Navy and Air Force, as well as giving lectures and speeches to medical and university groups, such as the Georgia Institute of Technology, University of San Francisco, TU in Towson, Maryland, GWU in Washington D.C, Louisiana police instructor training centers, and Tulane University.
Promotion, Production, Officiating and Leadership
1989-2013
Produced three major "Shaolin Legacy" full-length theatrical productions at public venues in the U.S.
Produced over 200 shortened productions of "Shaolin Legacy" and professional martial arts exhibitions to private venues.
Produced and directed seven "Art of War" professional Kung Fu/Sanshou Fighting Shows.
Conducted hundreds of seminars and presentations at police academies, Department of Homeland Security, U.S. Coast Guard, U.S. Army, Navy and Air force facilities, schools, universities, health care clinics and companies in more than 100 major cities worldwide.
1993-2003
Appointed Chief Referee for all U.S. national and international Sanshou competitions since he started first official Sanshou events in the U.S. and Pan American continents
1994-2003
Head Coach and Team Leader of the USA Wu Shu-Kung Fu Federation National Sanshou Fighting Team.
1st coached of the U.S. Sanshou Fighting Team which were led to international victory, producing five World Champions in the process, and training over 100 international and national MMA champions.
Trained many World Class fighters, including Cung Le and Patrick Barry.
1994-2008
Directed and sponsored the Sanshou competition scheduling and planning at the third World Wu Shu Championships in Baltimore, Maryland (1995).
Hostsed twelve major U.S. Open International Martial Arts Championships and more than 30 regional U.S. Open Challenges in coordination with the "K Superstar-Art of War Professional Sanshou Fighting Production" (1994-2012).
Voted Technical Chairman by instructors and officials of the International Wu Shu Federation (IWF) and IWF Pan American member countries.
1997 & 2003
Chief Referee for the nationally televised and pay-per-view United World Kung Fu Championship.
Hosted the National Team Trials in Atlanta, Georgia (1997 and 2003).
1999
Head Coach for the U.S. Sanshou Team and Referee for the U.S. versus China International Championship in Hawaii.
Education
University of South Alabama, MS in Exercise Physiology, 1991
University of Mobile, BA in English and Minors in Biology and Psychology, 1988
Anhui Normal University, BA in Foreign Languages, 1984
Wu Shu Traditional Chinese School of Medicine, CMD, 1978
Publication:
"Taiji and Qi Gong for Health and Wellness", published at University of South Alabama, 1992
Scientific Symposium on Journal of Experimental Biology (1991)
Chinese Wu Shu and Woolin Magazines (1992-1993)
Thesis Publication: "The Physiology Effect of Taiji and Qi Gong"
Feature Articles in Taiji International Magazine (1992 and 2002)
Feature Articles in Kung Fu-Wu Shu Magazine (more than 10 issues)
Featured and Honorable Mentions:
Special Reports: "Kung Fu Master Shawn Liu" and "Master Shawn Liu with Shaolin Institute" in Mobile Press (1996, 2012)
Featured on local TV networks of ABC, CBS, Fox and NBC more than 30 times (1991-2012)
Featured in World Chinese Press more than 10 times (1996-2012)
Featured on local TV networks of ABC, CBS, Fox and NBC more than 30 times (1994-2015)
Featured in documentaries on Chinese Central TV networks: Liu Xiangyang (Shi DeRu) "Father of American Sanda" and "Shaolin Warrior Monk in America" (more than ten episodes, 1999-2008)
Featured in many articles: New Orleans Times Picayune (1996, 1999, 2000. 2003. 2004, 2006)
Featured in many articles: Inside Kung Fu Magazine (1995-2004)
Featured article, Inside Kung Fu Magazine: ""Legendary Sanshou Techniques: World Renowned Teacher and Coach Shawn Liu Shows You the Secret to Sanshou Success" (April 2004)
Special featured articles: The Mobile Press Register (1995, 1999, 2000, 2002, 2014)
Featured Article: "Sanshou at Spot Light" as "God Father of Sanshou" in Kung Fu Magazine (1997)
Featured in the Atlanta Journal-Constitution (1997)
Guest Grandmaster Instructors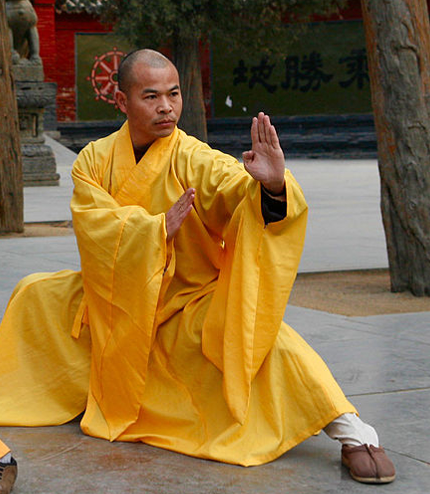 Grandmaster Shi Deyang
Grandmaster Shi Deyang has been a guest Master instructor since the birth of Shaolin Institute. Most well-known as Grandmaster of Shaolin traditional Kung Fu forms, he is the 31st generation descendant, Grand Master, and close disciple of the Shaolin Temple Spiritual Abbot, Great Master Upper Su Lower Xi (Su Xi), the last and only Shaolin Warrior Monk Legend of the 20th century. He is the most well-known and most respected Shaolin true Grand Master of the Shaolin Temple in China today. He is the president of Shaolin Warrior Preparatory Team.  He has been featured in over 10 documentary films,  and 20 martial arts magazines cover pages around the world. He has produced over 100 DVDs on traditional Shaolin meditation, Qi Gong, Shaolin health exercises, weapons and traditional Kung Fu forms.
He has taught on over five continents in over 50 countries, including the U.S. and Canada.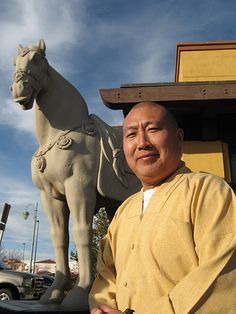 Grandmaster Shi DeCheng (AKA: Chen Qing Zhen)
Grand Master Shi De Cheng became Shaolin Temple Grandmaster Shi Suyun's disciple after he studied with famous Shaolin Temple Wu Shu Studio Head Master Jiao Hongbo 焦洪波. Master DeCheng was on the board of the Shaolin Temple Wu Shu Association and the Song Shan Shaolin Kung Fu Research Association. He has visited, demonstrated and taught Shaolin Kung Fu privately and on behalf of the Shaolin Temple Warriors Team in over 10 countries on 3 continents. He has won numerous medals in both China and Europe for his great contribution to traditional Shaolin Kung Fu. He was featured in CCTV and on other western TV networks many times. He has taught at the Shaolin Institute since 2005 when he first came to visit America privately.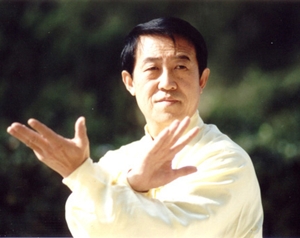 Grandmaster Chen Zhenglei
Grandmaster Chen Zhenglei is one of the "Top Ten Martial Artists" in China, as recognized by the Chinese government, the 19th generation successor of the Chen family and the 11th generation direct line inheritor of Chen-style Tai Chi. Grand Master Chen Zhenglei is the author of the official and authoritative books and DVDs on all aspects of Chen-style Tai Chi. He has taught on 4 continents, including Europe and Canada. He has been a guest Master instructor at the Shaolin Institute since its birth.
@2017 - Shaolin Institute - All Right Reserved