Campus Location & Contact Information:
Address: 4350 Peachtree Industrial Blvd Suite 500A, Norcross, GA 30071

Opened in 2008, Atlanta Campus is the newest and biggest campus of among all three campuses of Shaolin Institute system.  Separate class-rooms with various training floors for Kung Fu, Tai Gong-Tai Chi and Shaolin Kickboxing (Sanda/Soushou) combat make the campus possible to hold multiple classes simultaneously. This also allows multiple family members or partners to take different classes at the same time.  The active SWAT or performance team has been providing Kung Fu and Tai Chi demonstrations along with Shaolin Combat and Lion Dances in many events in Greater Atlanta area.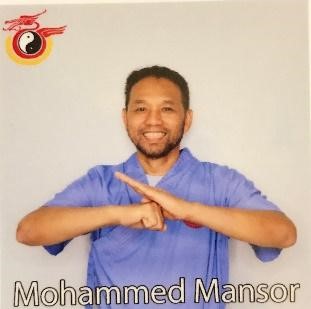 Mohammed Mansor, Chief Instructor (in certification)
Kung Fu
Mohammed Mansor, from Asian-pacific, has a strong passion for different styles of martial arts. His journey in martial arts started at a young age with Silat, a Malaysian style, and Karate instructed at other schools for years. He found Shaolin Institute to re-start his training later with his two sons joined in, Noah and Isaac, in a place with integrity, grit and quality teachings. The big difference in his training from anybody else is that he has been training almost every-day including Sundays since he joined the Shaolin Institute, Atlanta campus. He continues to inspire and motivate teaching newer students with character and grit. As Shifu call him as one of the most compassionate and caring teachers on the planet. He is not only well equipped with forms and self-defense maneuvers but weapons and Zen with most compassionate heart.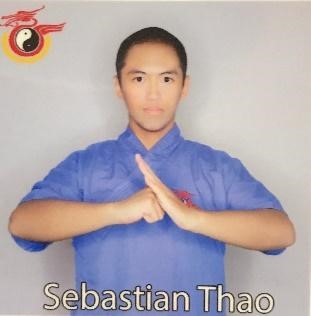 Sebastian Thao, Advanced Junior Instructor (in certification)
Kung Fu
Sebastian has fallen in love with Kung Fu since he was two years old playing Kung Fu with movies.  He has been one of the most improved traditional Kung Fu students at Shaolin system of training in either China or the US.  He has competed locally and at US Open MA Challenge and won many gold medals in both weapons and fighting forms. He has also participated in Sanshou and did wonderful job.  He has been assisting in teaching for many months in such a detailed manner before he was viewed by most of the students as the one everyone wish to get help from. He was seeked after teacher not just because he is so detailed and so caring but his skills are beyond any ordinary teacher can imagine. He was chosen by Shifu as the main junior instructor in Kung fu.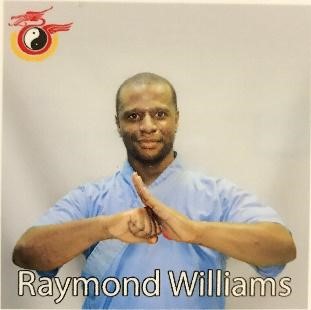 Raymond Williams, Instructor (in certification)
Kung Fu
Raymond Williams is the most senior pupils of Shifu DeRu and started with the Institute, New Orleans in 2004. He has had a strong love for Kung Fu since childhood and in late adolescence began to practice it in various gyms prior to starting with the Shaolin Institute. He is one of the most experienced instructor and seniors at Shaolin Institute, currently teaching GBSC and juniors as well. He specializes various weapons as well as Shaolin traditional forms and Sanshou combat. As one of the older students who has been in many styles of MA said ' Raymond is an excellent teacher".  "I like him the most".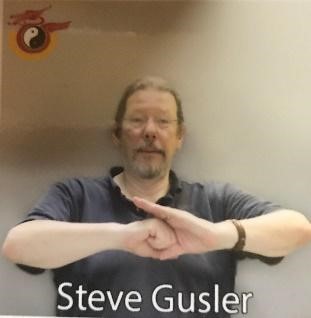 Steve Gusler, Assistant Instructor (in certification)
Tai Chi
Mr. Steve Gusler has been involved with Zen and internal arts since many decades ago. He has been constantly and persistently engaging in healing and getting well for himself and assisting other at the sometime.  He has been with Shaolin Institute for about 6 years practicing and assisting each individual who comes into the door. He is the main person who is in charge of all TaiGong and Tai Chi teaching schedules and maintains the internal healing arts operation along with non-profit organization - Shaolin World Federation.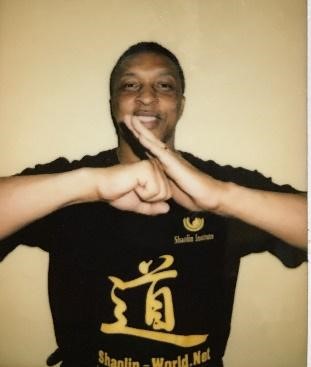 Cort Hayes, Teaching Assistant (in certification)
Tai Chi
Cort Hayes is from greater Atlanta areas. He chooses to practice this deep breathing relaxing form of meditation in movement for various reasons. He started practicing Tai Gong, Tai Chi and Qigong and Tai Gong due to the numerous health benefits such as stress relief, flexibility, as well as increases in strength and stamina. His focus and concentration has greatly improved since starting with the Institute in 2013.  He likes the perfection in tiny details.  His efforts have been paid off.  His Martial applications and his forms in all aspects of his training have been improved by leaps and bounds. He is one of the most advanced seniors in Atlanta at present time.
He continues to learn and share his knowledge with new students as an advanced purple sash.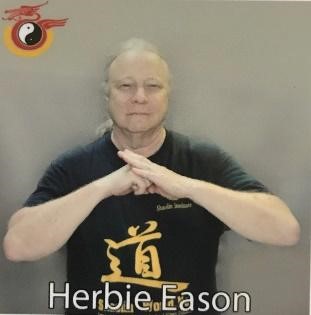 Herbie Eason, teaching assistant (in certification)
Tai Chi
He started his Tai Chi one year in his company health program before he joined Shaolin Institute (SI) Tai Gong -Tai Chi program. He has been with Shaolin Institute being dedicated to Tai Gong and Tai Chi program for the last three years before he joined the leadership team as teaching assistant.  He has been one of the most dedicated students and teaching assistants on SI Atlanta campus.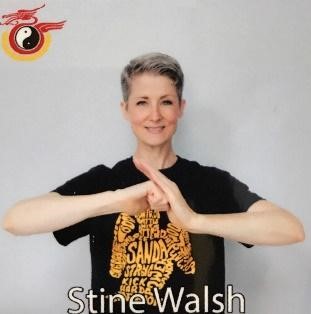 Stine Walsh, Assistant Instructor (in certification)
Tai Chi
Stine loves Tai Chi and enjoys the extensive curriculum provided by the Institute. Her pursuits of Tai Chi began as a response to health concerns and autoimmune disorders. "The exploration of Tai Gong and Tai chi is an indefinite source of wellness and happiness. I'm continuously grateful for the opportunity to study". Stine is an art teacher of representational art and enjoys drawing and painting in an array of mediums. She is currently a Brown sash and enjoys teaching at the Institute as an assistant instructor.  She is a wonderful caring person as a teacher.  She has even incorporated meditation in her art classes with young adults to provide them with tools they can use to improve their arts by calming their minds and reducing anxiety.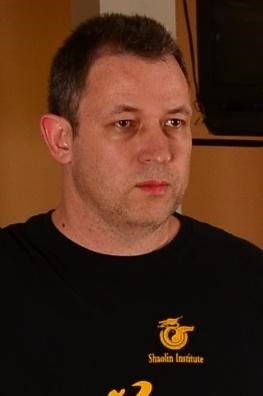 Paul Attridge, assistant instructor (in certification)
Tai Chi
Mr. Attridge has been with Shaolin Institute for 7 years, dedicated to his Tai Gong and Tai Chi training.  He has been assisting in teaching for at least past 4 years.   He has not only improved his own health and well-being but assisted so many coming into the door of Shaolin Institute seeking for health and wellness assistance. He is one of the most dedicated and persevered students with a advanced Brown ready for his first Golden Black.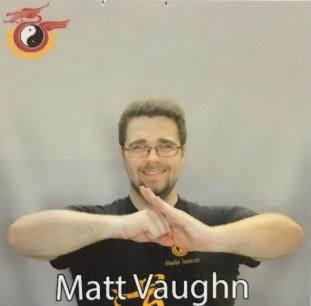 Matthew Vaughn, senior leading student (in certification)
Kung Fu
Mr. Vaughn has been dedicated his personal development Kung Fu training with the Shaolin Institute for 4 years. He is one of the most improved seniors' students who not only devotes his own training diligently but has given his contribution to assisting and motivating others for the past years of his presence at the Shaolin Institute. He has advanced to not only forms, applications, self-defense maneuvers but weapons of various kind.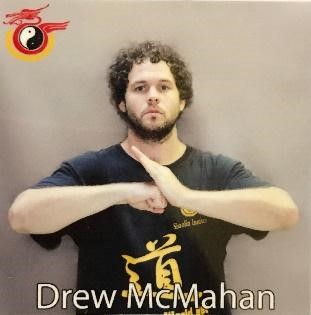 Drew McMahan, Teaching Assistant Instructor (in certification)
Sanda (Sanshou)/Kickboxing
Drew McMahan is from greater Atlanta areas. He started wrestling when he was a young age, started competitions throughout high school. Like many fighters, his starting point in love with martial arts like our student Patrick Barry, came from films and televisions.  He has been practicing many mixed forms of martial arts for fourteen years and recently won the Semi-Annual KSF Sanshou Tournament. As an instructor and current competing fighter, he mentors many rising Sanda fighters in and out of the ring, preparing them physically through training, and mentally through encouragements.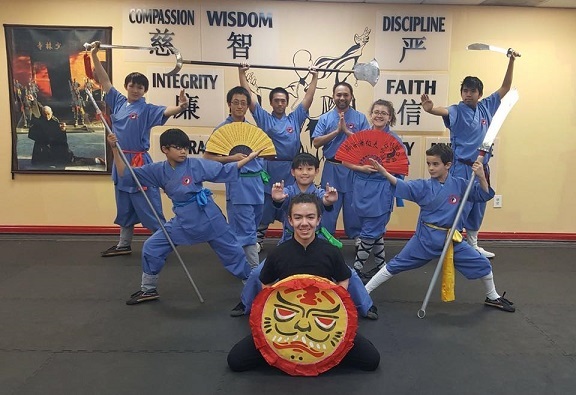 Mohammed Mansor
Raymond Williams
Sebastian Thao
Alan Thao
Joshua Sellem
Steve Gusler
Camila Pena
Noah Mansor
Herbie Eason
Cort Hayes
Shaolin Warriors Testimonials:
Michael Reitz, "It (Kungfu) has helped me to achieve a high level of conditioning, greatly improved flexibility and better balance. I have also experienced a better mental balance and calmness.  In addition, learning basic self-defense techniques has increased my sense of personal security.  Finally, I greatly enjoy interacting with my fellow students and learning from some fantastic instructors."
Doug Battleson: Zen meditation along with Kung Fu and Tai Chi "have helped me not only to release stress but improve my performance
Joshua Sellem, "I love Shaolin Institute because I learn to use the body in new and unique ways, and I also make new friends along the way. Through time being here, I've been given new opportunities to do things.  I'd never thought I'd like or expect like the lion dance team.  Shaolin has given me new experiences that will guide me through my journey in life.
Camila Pena, "Here at Shaolin, I have made so many dear friends, and now they are my family. I have grown in my abilities as well as a person thanks to everyone here.  Everyone has been so kind to me and given me support, even if we have a super last-minute performance or if I will be just "the Pena sister".  I hold everyone near and dear to my heart and I love Shaolin because Shaolin is where my family is.
Rafael Pena, "The Shaolin Institute means a lot to me because it happened to change me phenomenally. Over the many years that I have been here, I have slowly but surely developed into someone new.  Although this may or may not be an improvement, it truly makes a difference.  Therefore, the Shaolin is practically essential to me.  If I hadn't experienced the past 5-6 years, I certainly wouldn't be who I am.
"I love Shaolin because it teaches and helps me with health, discipline and character.  Apart of it teaches me how to defend myself not only physically, but also verbally.  Best of all, is the life philosophy it shares.  It will build and grow within me and also in my practical surroundings.
@2017 - Shaolin Institute - All Right Reserved